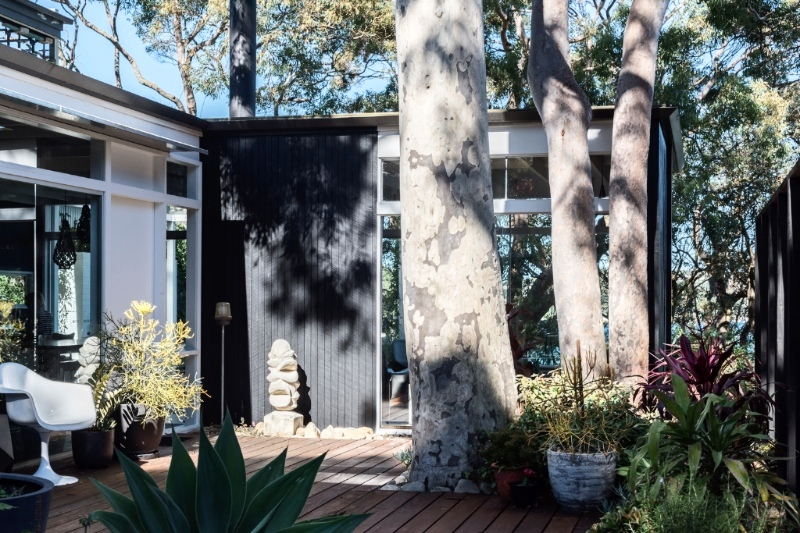 Making an Impact with Colour.
This stunningly understated modernist style courtyard home in Clontarf over looking Sydney's Middle Harbour was designed in 1959-60 by owner / architect Andrew Young of Duffield Young & Associates. During recent renovations the architects at Watershed Design restored the original way-ahead-of-trend black timber boards with Murobond's Woodwash Exterior paint.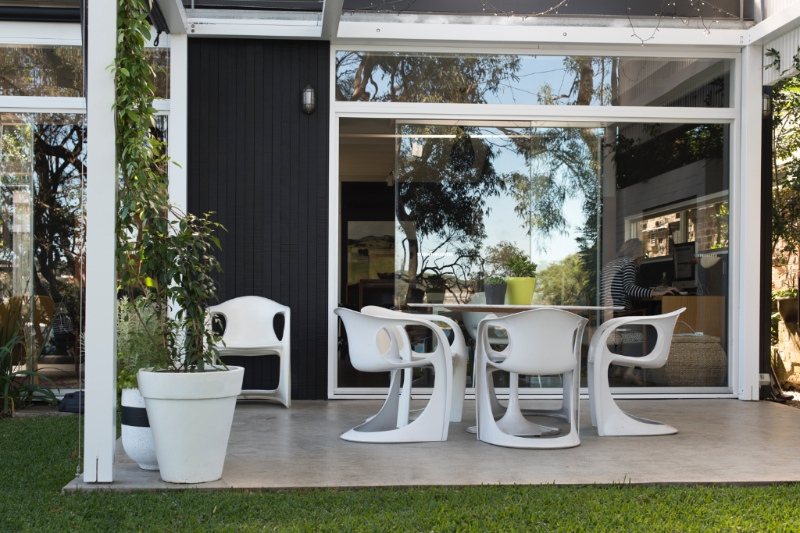 Practical and Stunning
Woodwash Exterior is an opaque penetrating water-based oil that binds the timber fibres, reduces swelling and shrinkage, resists mould, mildew and cracking. Providing a matt finish in a selected colour range this easy to use water-based formulation is low odour, and low VOC. It is water repellant and highly UV resistant making it a perfect choice for the Australian climate.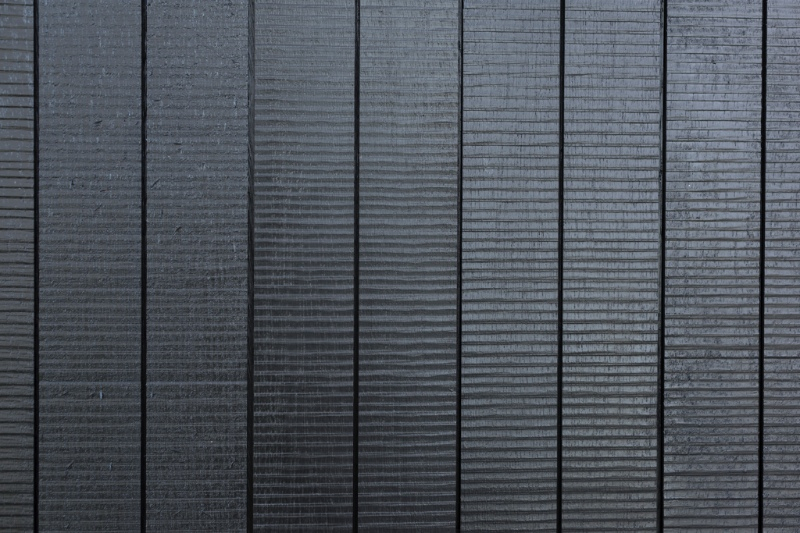 Woodwash Exterior Now Perfect for Decking
After extensive product development Woodwash Exterior can now be used on decks.
Read the spec sheet for Woodwash Exterior
Explore the Woodwash Exterior colour range
Call us for more information about Woodwash Exterior and your next project 02 – 9906 7299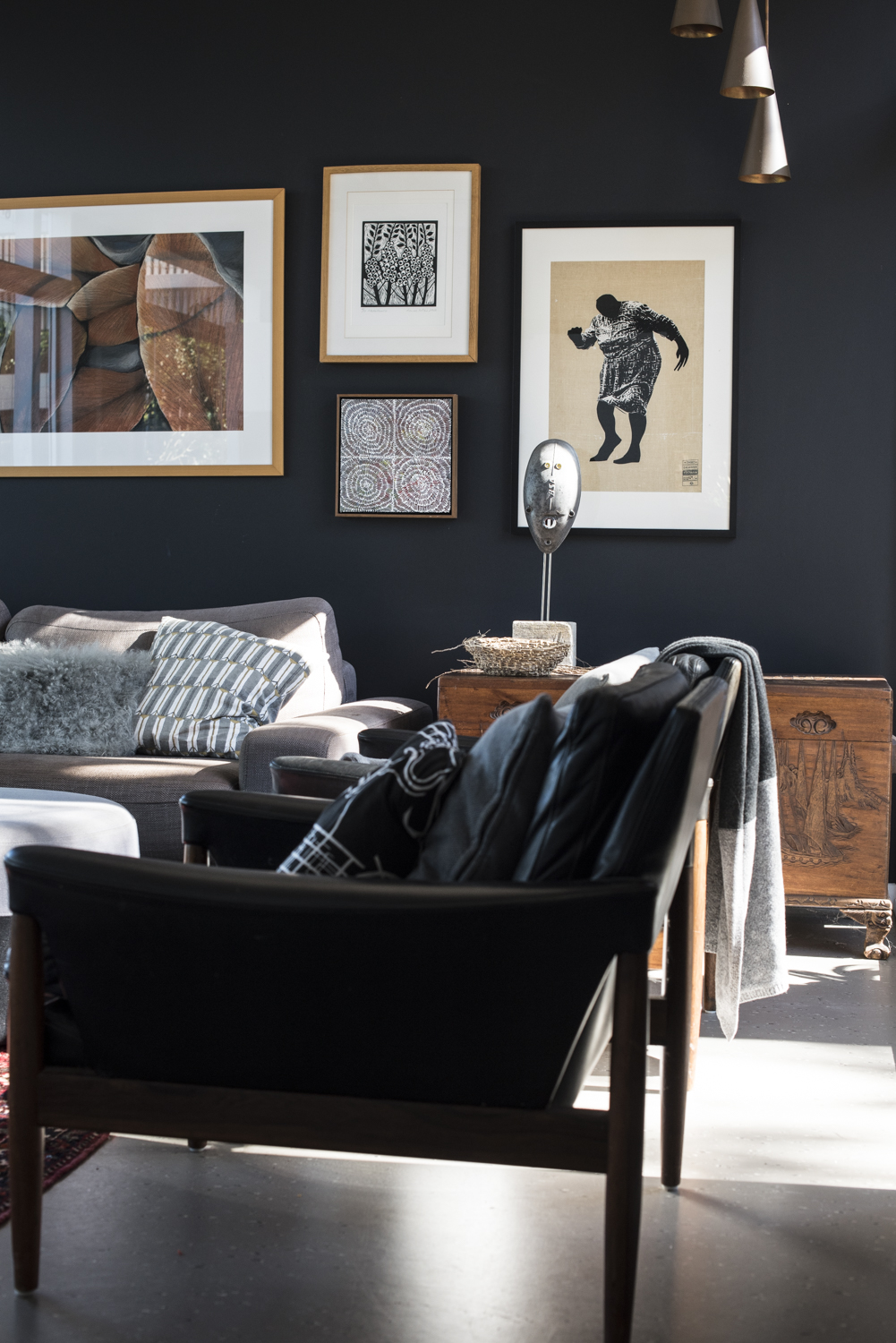 On the inside with PURE paint.
Our PURE range of acrylics were also selected by the Watershed team to create a striking interior palette – seen here in 'Walter'.
The range of finishes available in PURE are suitable for both interior and exterior locations. PURE offers a different sheen level for different surfaces.
Read the spec sheet for PURE Paint
Explore the PURE Paint colour range