Introducing Palimpsest, Sibella Court's new uniquely coordinated range of premium water-based paints for interiors & exteriors available to purchase from Murobond.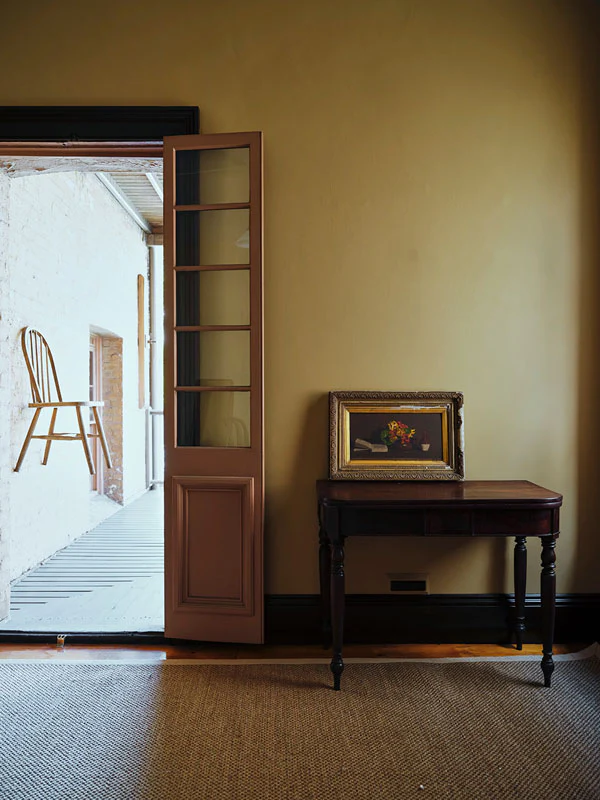 One of twelve paint palettes Sibella has crafted with Murobond, the 16 colours within this collection are souvenirs of an endemic landscape of pink angophoras, Sydney peppermint, scribbly bark, acacia, flannel flowers, and other flora that thrives on the ochre rainbow that is revealed in Sydney's sandstone bedrock.
This palette is then layered with colours that represent an overlay of object remnants that were common place from the 1800s in the form of hand-printed wallpapers, faded tessellated tiles, marbled book ends, passementeries and drabware.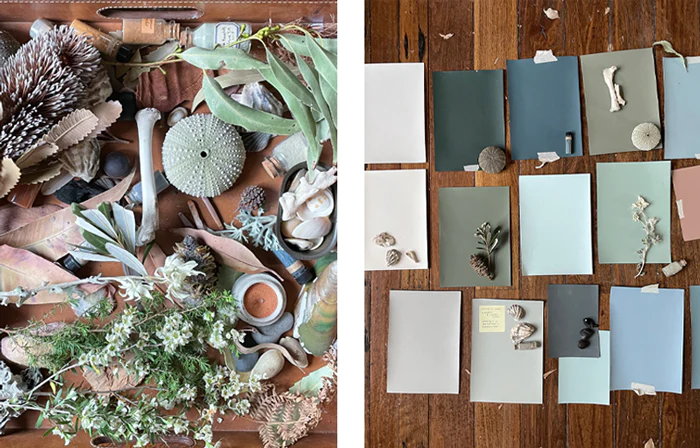 AVAILABLE TO ORDER FROM MUROBOND
The Palimpsest Paint Palette and other paint colour collections by Sibella Court are available to order from Murobond, in a variety of paint types to suit a wide variety of applications.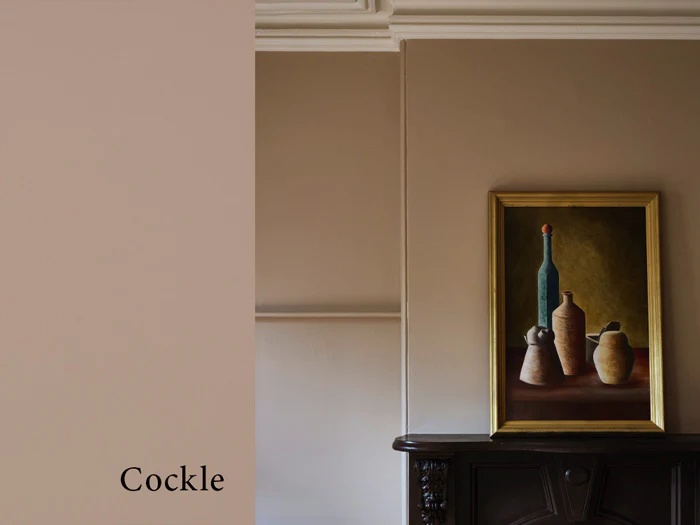 Palimpsest, noun /ˈpalɪm(p)sɛst/
The ghosts of what was once there, in landscape, structure & object. Derives from the Greek origin word meaning "rub away again."