Sunday 10 October marked ten years since Australian creative, Jason Grant first began his work with Murobond paints; sculpting a uniquely fresh, natural and undeniably Australian colour palette for homeowners everywhere. To mark the decade of this fruitful creative partnership, Grant launches his latest colour range, 'East Coast Nostalgia' with ten new tones that consolidate his intuitive colour choices with confidence.
From 'Surf Shack' blue, to the dreamy pastels of 'Pasadena Peach' to the softly faded greys of "Salt Haze' the new colour chart evolves Grant's love affair with the natural environment, at a time when home living has never been so important.
"I love soft desaturated colours always from nature always uplifting and mood enhancing", says Grant.  "I escape into nature to fuel my creativity. I take my inspiration from this place, seeing colour in the smallest of details".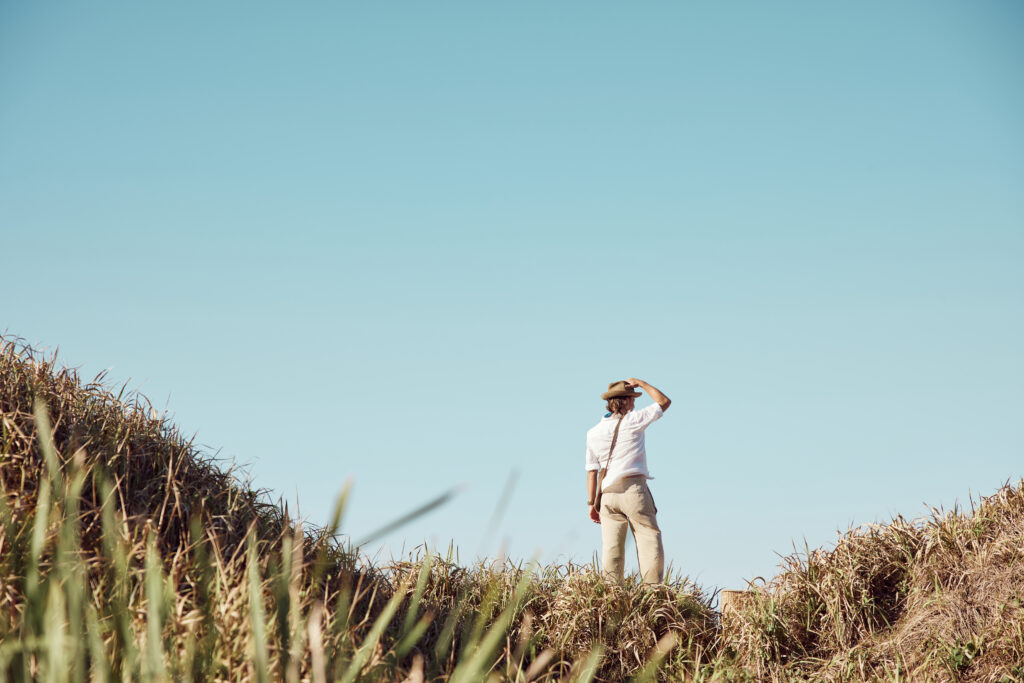 This new paint palette by Mr Jason Grant arrives with perfect timing as we move into the wonderful warmer months. 'East Coast Nostalgia' comprises ten colours that gently evoke summer-y memories of people, places and good times, while offering hues that looks at home in every season.
Launching this new range coincides with ten years of our fruitful and friendly collaboration with this acclaimed Sydney interior stylist, designer and author. Take a look at Mr Jason Grant's 'East Coast Nostalgia' range here to view its inspirational hues, from the endless sky blue of Surf Shack to the delicious pale yellow of Margarita Days.
We think a few margaritas with Mr Jason Grant himself will soon be in order to celebrate our 10 year anniversary!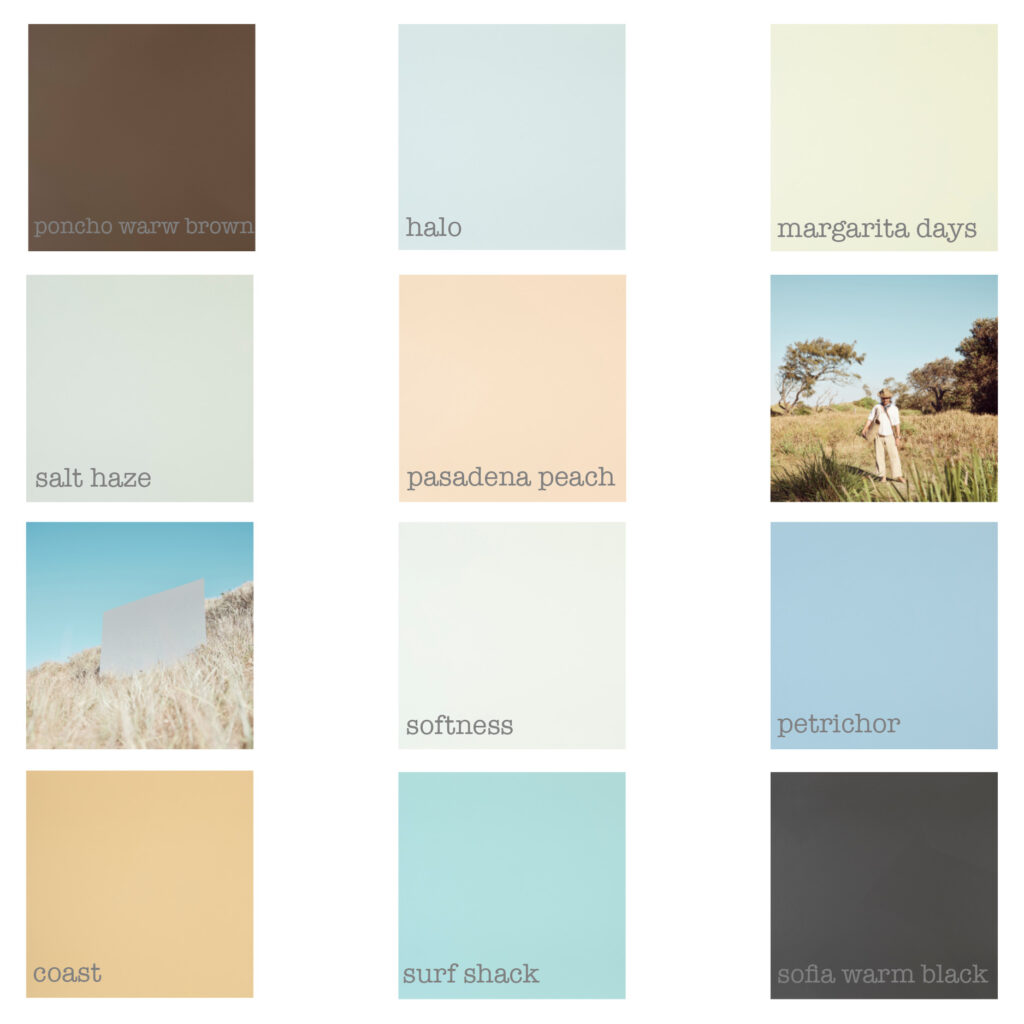 Palette Notes:
Salt Haze  |  Softness  |  Halo
"All three of these dreamy subtle shades are inspired by the summer heat and the morning haze that hangs along the coast near home, soft gentle shades that almost feel magic. Dreamlike and atmospheric they create a gentle cosy vibe. Soft faded greys greens and blues that fade away."
Surf shack
"Uplifting like a perfect wave or summer breeze. cool and coastal
It feels just like summer to me. The perfect accent colour for a surf shack"
Margarita days  |  Pasadena Peach
"I love soft dreamy pastels that instantly uplift my mood
Sometimes inspiration can come from small details, wherever I am I always love to take in architecture, façades and doorways. These two shades are inspired by favourite buildings and doorways at the north and south ends of the beach in my old neighbourhood"
Poncho Warm Brown   |  Sophia warm Black
"Two warm dark colours inspired by two of my favorite four – legged friends"
Explore the range over here